Thanks to our volunteer network techs, we managed to set up cat's cradle of Ethernet cable (there is a joke in there about cat5 cable/ cat's cradle but I've not had enough coffee to nail it)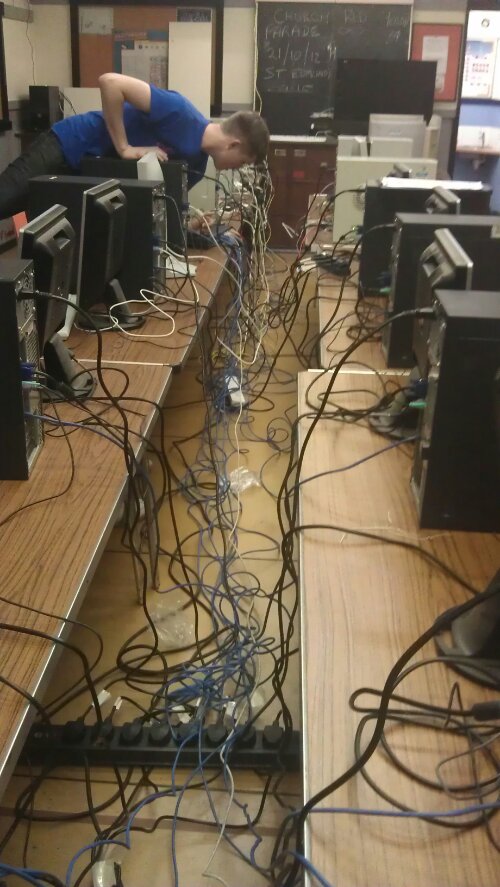 We have 20 or so PCs set up for JOTI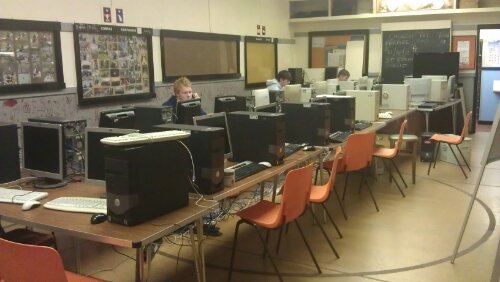 As well as a raspberry pi or two to do an introduction to coding.
And we've got a brand new map to record all our contacts
I hope that we see all our beavers, cubs, scouts and explorers at the hut over the weekend to take part. All info is on our website about times etc
jamboree on the internet at the fifth – clicky
There is a webcam on there and a live map will be up.there to.record our contacts.
We have invited local troops to.take part too and all local leaders are v welcome. Please introduce yourself when you.arrive and we will alway have coffee brewing and the urn boiling.
Special thanks to Trinity School for their donation of 10 PCs last month.