On this page:
If you are interested in joining, please check out our waiting list.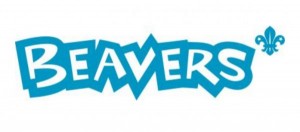 Beaver Scouts are the youngest section in The Scout Association and are aged 6 – 8 years old. Beaver Scouts have lots of fun doing different activities, which include:
making things
playing games
going on visits
making friends
earning badges
going away for a night on a sleepover.
Merry Colony meets on a Wednesday and Pippin Colony meets on a Thursday.
You can contact Wednesday's Merry Colony by emailing [email protected] and Thursday's Pippin Colony by emailing [email protected]
Merry's Leaders
Chipmunk (Maddie)
Racoon (Kate)
Pippin's Leaders
Keeo (Dave)
Spencer (Tictac)
Anna (Chatter)
Helen (Bubbles)
Lizzie
Merry and Pippin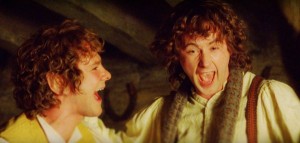 Meriadoc Brandybuck
In The Lord of the Rings, Merry was often considered, and was described by Tolkien as, the most perceptive and intelligent of the Hobbits: for example, even before Bilbo Baggins left The Shire, he knew of the One Ring and its power of invisibility.
Peregrin Took
Pippin was the only hobbit who had not yet reached his 'coming of age' when he and his fellow Hobbits set out from the Shire (being eight years younger than Merry, while Frodo himself was 50 years of age) and was therefore still in his 'tweens'. He was a worthy accomplice to Merry's plans, but showed his youth as well; he was still a cheerful, if occasionally thoughtless Hobbit, and was first to miss the comforts of Hobbit life.
Merry and Pippin were best of friends who together had incredible adventures.
Cub Scouts are aged 8 to 10½. We have two cub packs, Chil Pack and Rikki Pack. Chil meet on a Monday and Rikki meet on a Tuesday, from 7 to 8:30pm.
Cubs take part in lots of fun activities like camping, going on trips, playing games and making things.
They enter sports competitions, go camping at least once a year and have visits from interesting people.
Other recent activities have included Docklands water activity day, raising money for Shelterbox and visiting the British Transport Police dog training centre.
Chil the Kite From the Jungle Book: This is the bird who helps Mowgli by pinpointing his whereabouts and alerting Baloo and Bagheera of the location. Our Monday cubs are Chil Pack
Rikki-tikki-tavi the mongoose. Rikki-tikki-tavi is a little mongoose befriended by a young boy and his parents in The Jungle Book . A loyal pet, he saves the family on more than one occasion from a dangerous cobra and the cobra's wife. Our Tuesday cubs are Rikki Pack.
Monday Chil Pack Leaders
Andy
Liz
Ollie
Tuesday Rikki Pack Leaders
Akela (Lisa)
Keeley
Scouts are aged 10½ to 14. They camp frequently and take part in activities including sailing, kayaking, , climbing, playing in football tournaments, DJing, cooking, journalism, roller skating, theme parks, trips abroad, karting, BMXing, narrowboating and much more!
Activities on a Troop Night can be anything from an Oxfam poverty awareness game to air rifles, cooking stir-fry, to games in the woods.
Thursday Thunder Troop Leaders
Tim
C.J
Nick
John
Adrian
Alex
Friday Lightning Troop Leaders

Explorer Scouts are 14 – 18 and meet in our HQ.
Their activities are similar to the Scouts but the Explorers take a bigger part in organising the section alongside the leaders.
Vultures Explorers Leaders
Phil
Adam
Deb
Kate
Robert
Von