Wow but this was messy but so effective.
We mixed water and cornflour to make fake skin and we added toilet paper to the mix (papier mache style) to give the wounds body.
After that it was a matter of getting the colours right with food colouring.
Google will throw up lots of recipes and they seem to suggest at least adding glycerin and ideally using liquid latex.
Oh… and have fun with the non-newtonian fluid that is cornflour and water!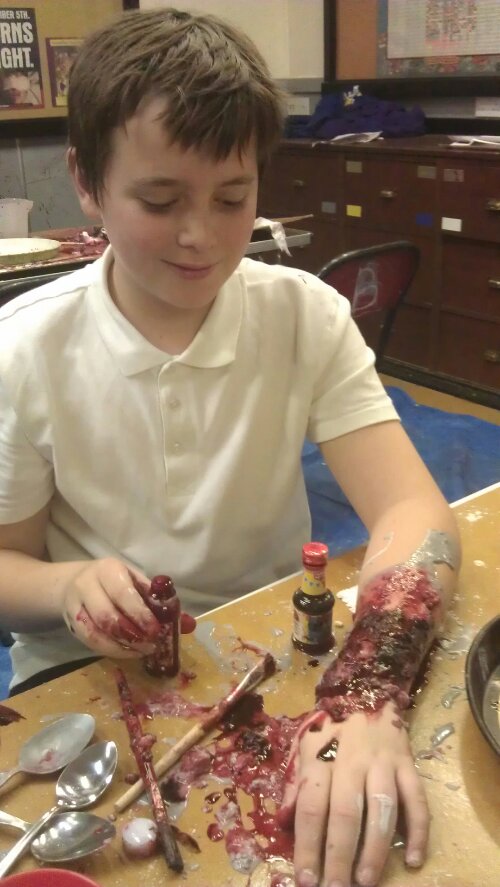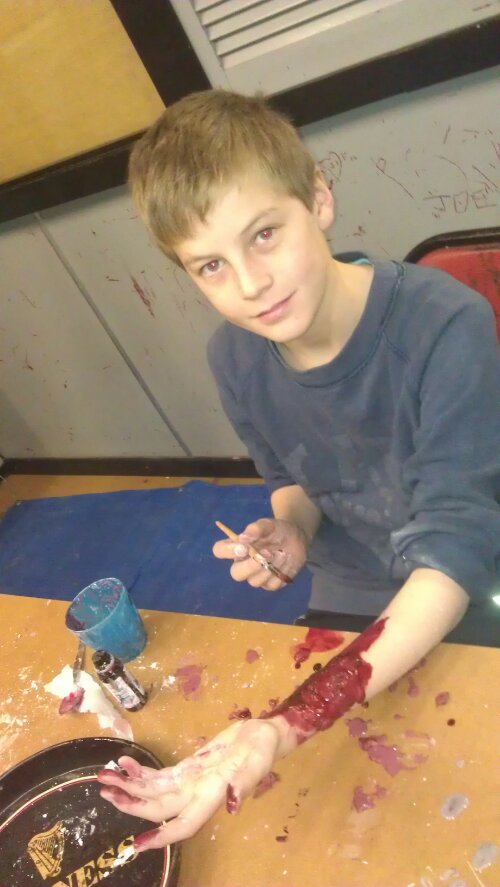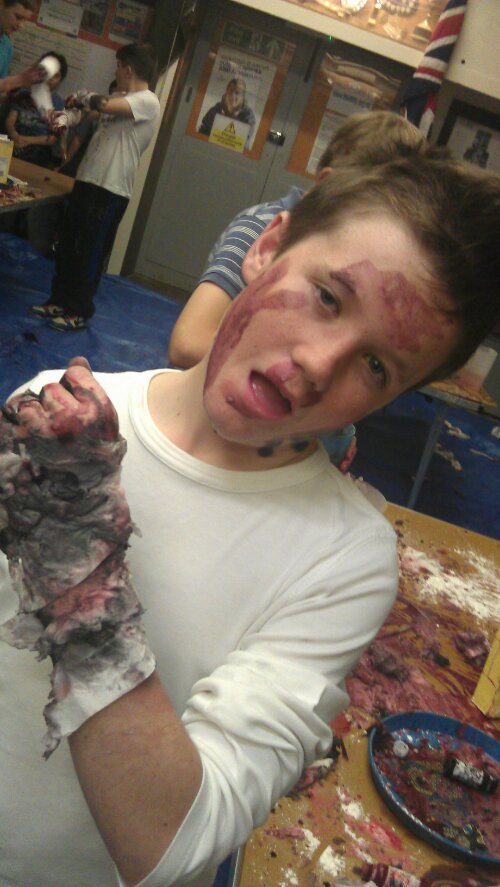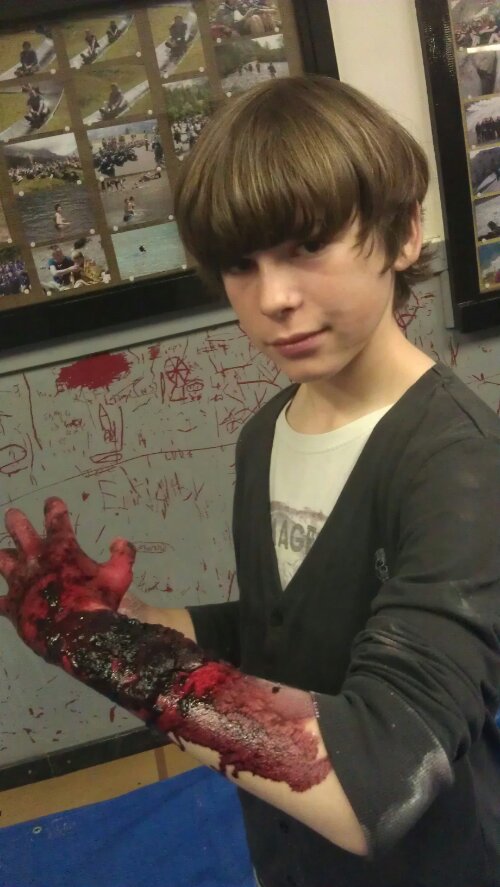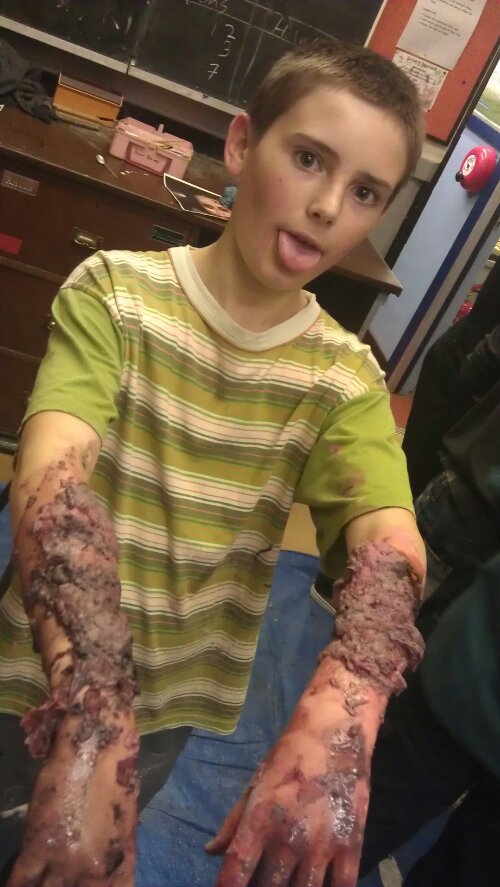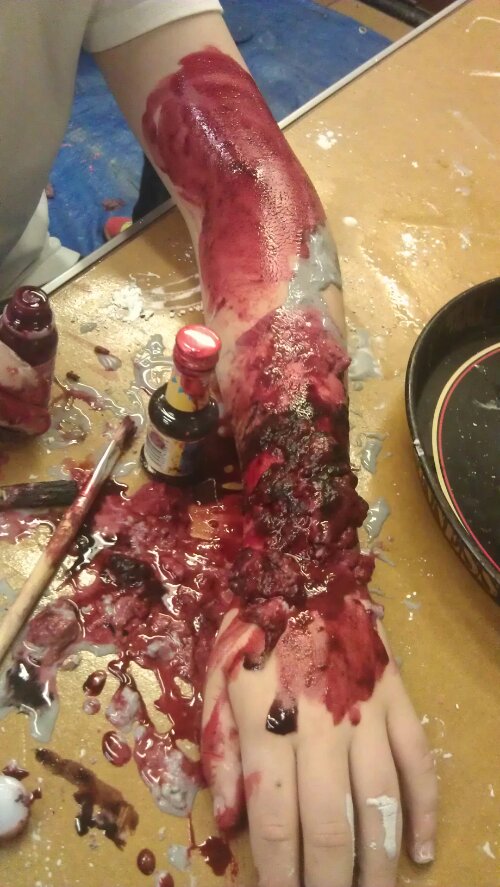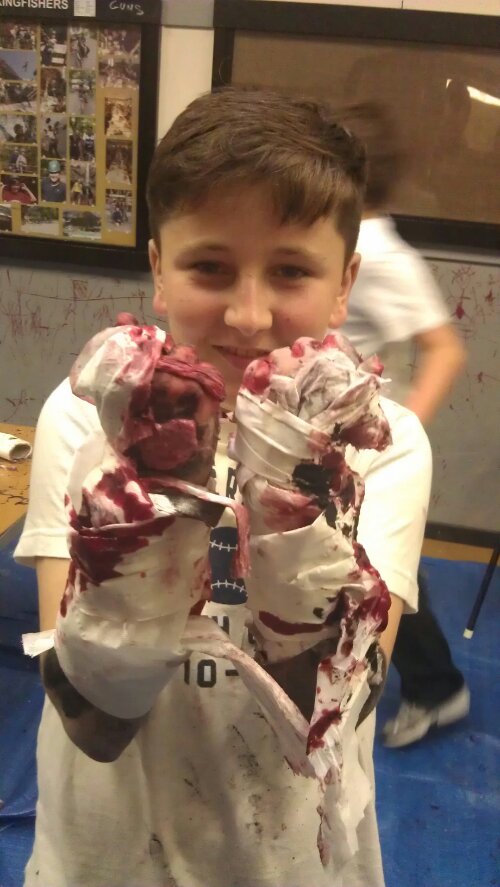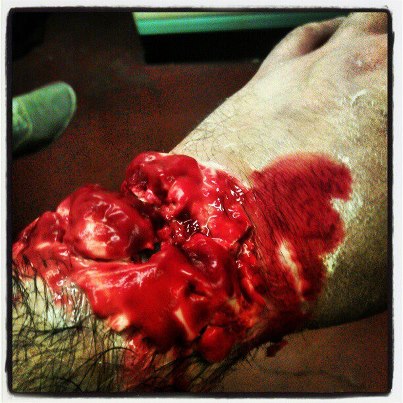 [smugmug url="http://www.scoutsphotos.com/hack/feed.mg?Type=gallery&Data=26154465_n9NcMf&format=rss200″ description="Check%20out%20all%20the%20pics%20in%20full%20size%20via%20the%20link%20at%20the%20bottom" imagecount="100″ start="1″ num="100″ thumbsize="Th" link="lightbox" captions="false" sort="true" window="false" smugmug="true" size="M"]